Somehow I'm still receiving the Always in Style newsletter and thought I'd share...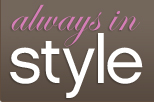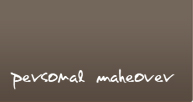 The "It" Shoe For Fall: Ankle Boots
This Fall, ditch the stilettos and stow away the sandals. The leg-baring shoe of the season is the ankle boot-which never really went away in the first place. Hot on the heels of seasons past, we're once again seeing the resurgence of this low-cut style and for good reason…read more
Stay connected in style!
Check out our blog for all your fashion, beauty & lifestyle news.

Wear summer dresses into Fall; add dark opaque tights… read more

---
©2009 AIS International LLC. You are receiving this email because you have opted to receive email from always in style®.

If you no longer wish to receive these emails, please reply to this message with "Unsubscribe" in the subject line or simply click on the following link: Unsubscribe
---
always in style® Client Services
4800 NW 88th St, Ste 216
Kansas City, Missouri 64154
US

Read the VerticalResponse marketing policy.